Welcome to Backyards & Beyond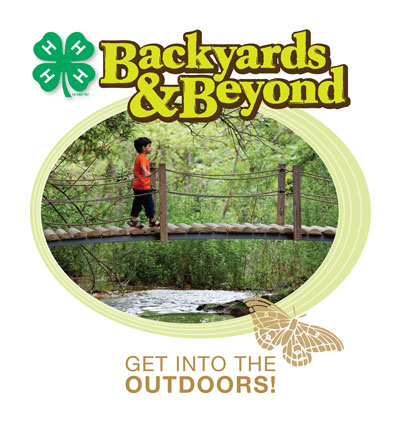 Backyards & Beyond is a national 4-H initiative to connect youth with the outdoors in natural areas near where they live. Building on a strong 4-H tradition of environmental education and outdoor programming, Backyards & Beyond invites neighborhood nature clubs to explore and discover the great outdoors close to home, throughout the neighborhood and community, and beyond!
Youth development and health professionals, educators, scientists, parents and community leaders advocate for consistent, diverse and positive experiences in nature for good reason: Children of all ages benefit from quality time outdoors! They stand to improve in health and wellness; emotional and social development; academic performance; community pride and engagement; ecological understanding and concern; and environmental action and leadership.
But, while it's easy to agree that a connection to the outdoors is at the heart of a lifetime of benefits, how do you actually cause that spark? Even with good intentions, many of us don't have the tools or knowledge (or sometimes, the energy!) to undertake the adventure of setting aside indoor distractions to experience the natural world. As many of us can attest, igniting a connection to the outdoors takes more doing than simply suggesting, "Go play outside!"

We all may very well want to get outside, but where is the map that leads to a sense of wonder? Where does the trail begin?
Backyards & Beyond is that beginning. It is deliberately designed to chart a smooth course from indoors to outdoors in steps that anyone can follow, regardless of their level of experience. Its most basic objectives are to promote spending more time in nature and to encourage youth to go outside on their own or with others; during the day or night; before, during, and after weather events; and in every season. It's that simple.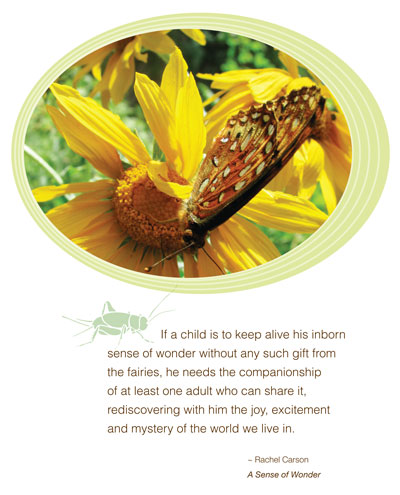 Backyards & Beyond includes step-by-step guidance in how to start a Neighborhood Nature Club and how to lead young people in outdoor discovery. Its activities were created to make outdoor experiences accessible, engaging and positive for leaders and youth alike.
The Backyards & Beyond Club Leader Curriculum is designed as a network of neighborhood "nature trails" with outdoor activities facilitated by youth or adult leader. Neighbors of all ages who join the club are called Club Explorers. Together, they explore the outdoors in natural areas near where they live and document their discoveries, reflections and questions in the Backyards & Beyond Club Explorers' Journal.
Click the tabs on this page to learn more about Neighborhood Nature Clubs, look at sample activities, order publications and get started today!
Supporters of the Backyards & Beyond effort are Arizona 4-H, 4-H National Headquarters, U.S. Fish and Wildlife Service, USA-National Phenology Network, and Children & Nature Network. These organizations are forging a future that unites children, youth, and adults and the natural world.